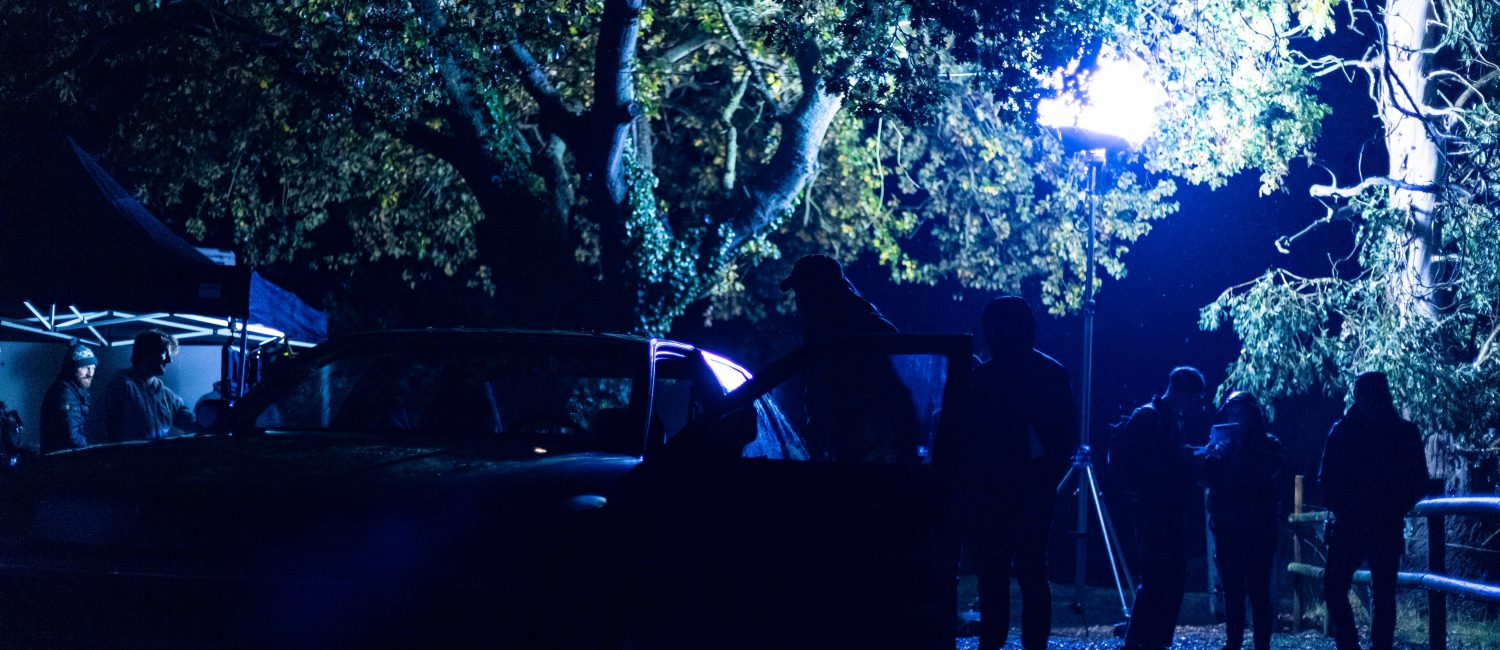 JOSH WILKINS
HEAD OF OCTOBER STUDIOS
Jamie, and all the team at Epic, have repeatedly demonstrated high levels of professionalism, dedication and a brilliant can-do attitude this year for Studios.
With Jamie's fantastic cinemographic eye, his ability to deliver to a specific creative brief, and an uncanny knack of exceeding any film's ambition, Epic offer an excellent all-round package and would be a great addition to any project.
TOM POLLOCK
PRODUCER / DIRECTOR
I have worked with Jamie Knights on both documentary and drama shoots in the UK, the US and elsewhere. He has always displayed the utmost professionalism and dedication in both his lighting and camera operating. He is able to adapt his style to suit the scene, location and schedule, from tailoring beautiful drama lighting to quickly creating subtle lighting for interviews. His ability to shoot scenes with the most appropriate coverage is a real advantage when taking projects into the edit. He has wide experience of all forms of camera operating from complex tracking scenes and epic crane shots to edgy handheld sequences. His innate understanding of lighting and framing gives his work an unmistakeable cinematic quality that belies the speed of his set-up time. While perfectly at home with a full drama crew, Jamie is also happy to work as a one-man camera department and still produce astonishing results even when pulling his own focus or for instance using a polecam and hot head on his own. In terms of being a proactive member of the team Jamie is also very astute with actors and contributors creating a calm and collaborative atmosphere on set, which he carries through to downtime on location. As such he's a joy to work with.
I cannot recommend Jamie Knights enough. He's an excellent DOP with an unswerving good 'eye' and an incredible work ethic
IAN RUSSELL
HEAD OF INTERNATIONAL PROGRAMMES - ITN
Jamie Knights has worked regularly for ITNP as a Director of Photography over the past four years.
He was the main driving force behind the look of the series "Killer Instinct with Chris Hansen" which he refined over 30 episodes to make it one of the best looking programmes on US Crime channel Discovery ID.
Jamie is very creative and consistently finds new ways to raise production values.
He is very experienced and confident and has successfully spearheaded both documentary and scripted production for ITN productions in locations all over the world.
I would not hesitate to recommended him as a creative lead in major international productions
PHIL BOWMAN
DIRECTOR - LAKE ERIE, DISCOVERY ID
Working with Jamie Knights on Series 2 of 'The Lake Erie Murders' was a revelation. His dogged determination to wring the best from each and every scene is invaluable, as is his tireless energy and enthusiasm. And one would assume that such an energy came at the cost of artistic vision; but with Jamie, it doesn't. Jamie is an extremely talented visual storyteller whose work constantly elevates the production he is working on. His eye for finding a shot is a gift to be treasured.
Jamie is supported by AJ Thursby, who in addition to being an outstanding camera assistant is a qualified drone operator, capable of delivering shots that bring incredible production value to projects. AJ is without doubt an extremely valuable creative talent in his own right and an asset to Epic Studios.
ALAN HOLLAND
EXECUTIVE PRODUCER - PRIDE OF BRITAIN, ITV
It was the highlight of the entire show. The kid in the car looked ace but the plane crash took the biscuit. When we played it in the room you could've heard a pin drop. Everyone was transfixed it looked amazing…You remain the best in the business at recon, absolutely bar none…
THOMAS LATTER
EXECUTIVE PRODUCER - TALOS FILMS - LONDON, NEW YORK
Just wanted to say a very big thank you for all your work on Erie and a secret killer over the past three months.
The footage you and your team shot went far beyond expectations, and has raised the bar beyond where i though it could go… it all looks staggeringly good, across both the handheld franticness of Erie and the composed and cinematic ask footage.
STUART PENDER
SERIES PRODUCER
I've been lucky enough to work with Jamie Knights for over 10 years. He is a first class Director of Photography and always the first person I call when starting on a new project.
Jamie is hugely creative and thrives on being involved in projects from their conception. He understands both new and old filming techniques and styles. Coupled with his extensive technical knowledge his experience is invaluable.
Jamie's strengths are in his ability to bring the ideas to reality. His thirst to create something special is infectious and this is what sets him apart from others.
Lastly, Jamies work ethic is unparalleled. He never cuts corners, he won't take second best and will never be satisfied until the job is done.
If you have the opportunity to work with Jamie Knights, you won't want to work with anyone else again!