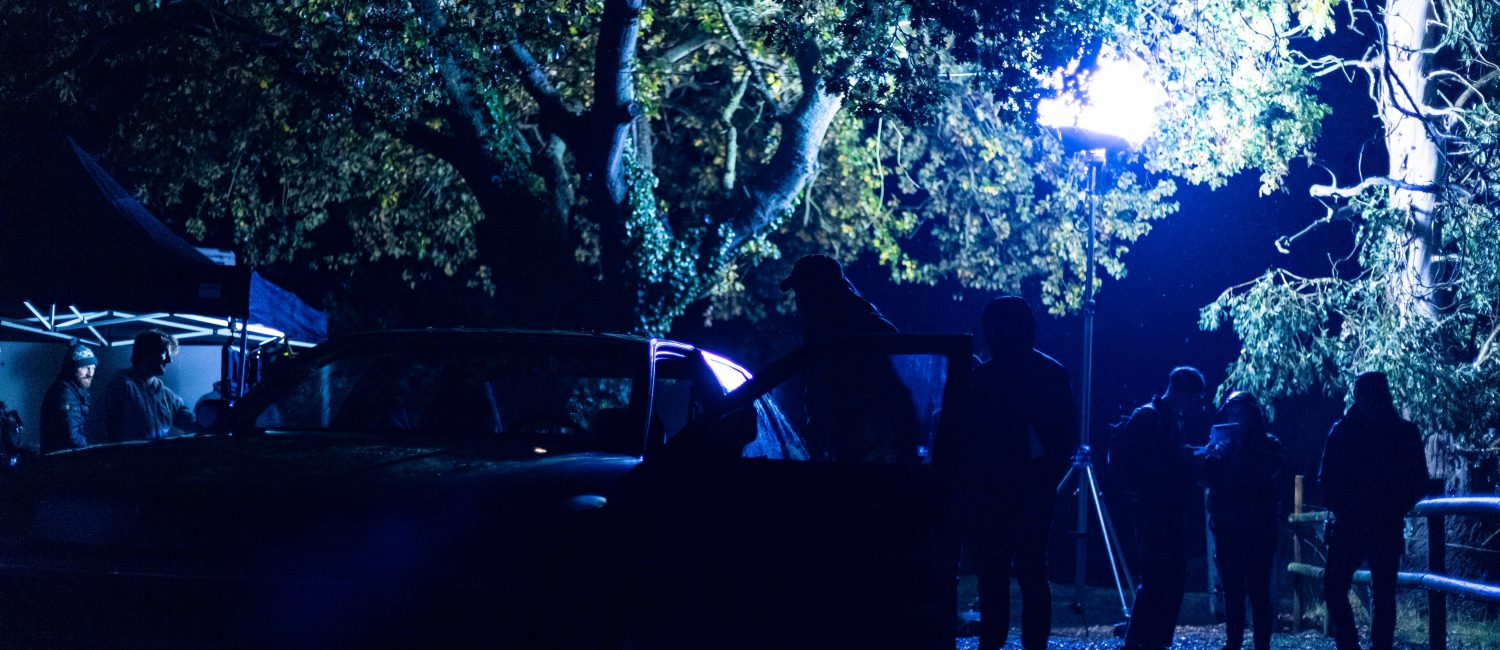 Sally-Anne Wilson
CEO Public Media Alliance
I have worked in the industry for 30 plus years and Mark remains one of the finest cameramen that I have worked with, in and outside of the BBC, on both documentaries and features. His composition is excellent and he uses light in a creative and exceptional manner. Mark is meticulous in his attention to detail and capturing the desired mood. His hand held documentary work is remarkably steady and while composing shots he is always tuned in and attentive to the dialogue. Always enthusiastic, innovative and creative.
David Whiteley
ITV News Presenter/ Director at Galaxy Productions Ltd
I have had the pleasure of working with Mark Dodd for many years. I first worked with Mark at the BBC, more than 20 years ago. He has flare as a DP and filmmaker, always taking a cinematic approach to his craft. He is equally at home in the studio as on location and can direct as well as wield the camera. Mark has directed countless movie-style re-enactments / documentaries and films. Every shot is a painting. Having worked together for so long, as a producer, watching his footage, I am still blown away by what he achieves! You imagine something and when you see it, it's ten times better!
Having Mark n any project/shoot has always filled me with confidence, as I know he will go above and beyond to achieve stunning cinematic results, beautifully lit, creating breathtaking moving imagery.
Mark and I worked on several projects together, at home and abroad. Being so well travelled makes him the perfect DP for shooting in the Hudson River to the Gambian River, as well as domestically.
If you have MD as your DP, you've got in in the can!
Dean Arnett
Video Production Specialist, Remote Producer and Media Trainer
High end, top class D.O.P. and camera man. Creates unforgettable lighting scenes. Lives and breathes quality images. And generally all round nice bloke!
Nick Meir
Communication and Media Specialist
Mark is a superb DOP. One of the best. I worked alongside Mark on many films both at the BBC and more latterly in the corporate world. He is highly creative and produces quality work. His breadth and depth of knowledge is impressive, and is always my "go to" DOP for complex projects. We've worked all over the world together and I can safely say he is a great travel companion too.
Chameli Chowdhury
We have used Alex and his team for our events at Bentley and Lamborghini Birmingham for the last few years. They are very professional and accommodating and have always come up with great ideas. We have always had amazing videos. I highly recommend them. It's always a pleasure working with them.

Bentley & Lamborghini Birmingham
Marketing Manager At Bentley Birmingham
ALAN HOLLAND
EXECUTIVE PRODUCER - PRIDE OF BRITAIN, ITV
It was the highlight of the entire show. The kid in the car looked ace but the plane crash took the biscuit. When we played it in the room you could've heard a pin drop. Everyone was transfixed it looked amazing…You remain the best in the business at recon, absolutely bar none…
THOMAS LATTER
EXECUTIVE PRODUCER - TALOS FILMS - LONDON, NEW YORK
Just wanted to say a very big thank you for all your work on Erie and a secret killer over the past three months.
The footage you and your team shot went far beyond expectations, and has raised the bar beyond where i though it could go… it all looks staggeringly good, across both the handheld franticness of Erie and the composed and cinematic ask footage.