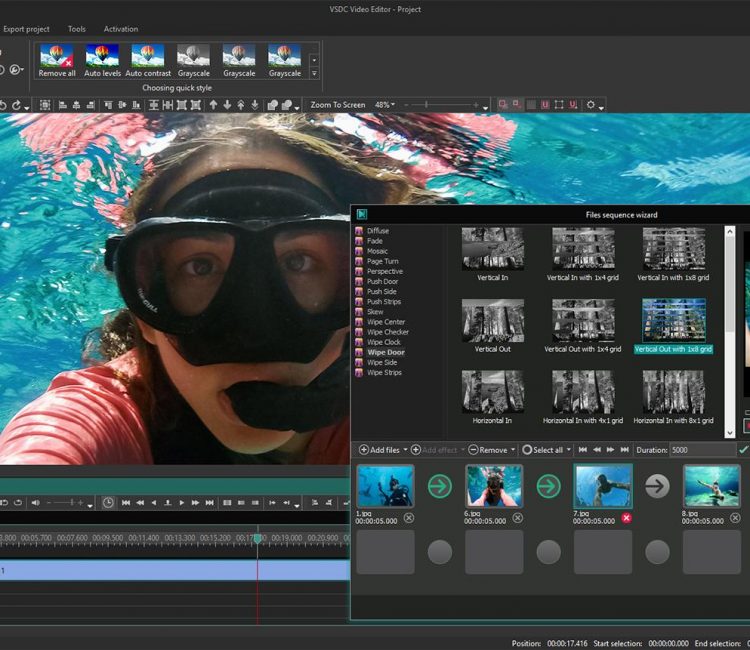 Blog
Different Types of Editing Software – The Pros and Cons of Final Cut Pro, Adobe Premiere Pro and Avid Media Composer
Video editing is the process of rearranging and manipulating video shots to create a new project. Editing is a key component of the post production process including tasks such as titling, colour correction, sound mixing etc. There are three main different types of editing software for video editing professionals which are Final Cut Pro, Adobe Premiere Pro and Avid Media Composer.
Final Cut Pro
Final Cut Pro is a professional video editing software designed for Mac users which allows users to edit, process and output a range of video formats. These formats include DV, HDV, DVCProHD, XDCAM, 2K, 4K and 5K. The program has a vast range of tools which therefore enable editors to create impeccable videos, smoothly and speedily.
PROS
Fast and Smooth
Appealing to the eye
Seamless video editing
VR Handling
Organised assets
2D and 3D Titles
Impeccable sound
Autosave
Open more than one project at a time
Mid-range pricing
High quality rendering
Up to 400 shortcuts to increase speed of edit
CONS
Only runs on Macs
Limited export settings
Audio mixing is a little more difficult due to there being no tracks
Colour correction has no curves
Interface can look intimidating
May not work with all work flows in a collaborative post-production process
Some upgrades may be a hinderance rather than a help as the latest version does not support old file formats
Adobe Premiere Pro
Adobe Premiere Pro is a video editing software suitable for professionals and enthusiasts that has been around since 2003. It allows users to turn raw footage into stunning cinematic videos. It has access to tools allowing editors to adjust colour, fine-tune audio and much more. It is a common misconception that Premiere is more-suited to domestic use, and certain major productions have used this package such as Netflix programmes 'Mindhunter' and 'Making a Murderer' and major films 'Avatar' and 'Deadpool 2' as well as various location 'off-set' shoots.
PROS
The Creative Cloud – Integration with outstanding image software such as Photoshop and After Effects
Ability to import and export between software without rendering or losing layers
Good colour correction and audio tools
Mac and PC compatibility
Support multiple file formats
VR Support
Responsive Interface as you can adjust the brightness of the user interface for contracts with actual footage
Support for RED, Arri and Canon cinematography cameras
SpeedGrade now part of the production bundle
Extensive & efficient online support for customers
Reasonably-priced for both consumer and professional use
CONS
You can only rent this product meaning you can never own it
Expensive but it does include 29 other services
Clunky and Buggy
It does not run on 32-bit operating systems as it is a 64-bit application
GPU acceleration still mostly limited to professional graphic cards
Lacking 360 degree stitching tools
Avid Media Composer
Avid Media Composer is a film and video editing software suitable to professionals who create TV shows and movies. It was the first non-linear editing system available to professionals and has matured through updates and system add-ons. As a result it now sets the standard for other system distributors. The program is used in major Hollywood productions and hence comes with a steep price tag. Avid is a software designed with unlimited capabilities to tackle any media project with incredibly powerful tools. Avid is very much still considered the industry benchmark for large budget film productions, and is commonly-used by major film production companies.
PROS
Best for feature films and episodic tv
Customise your workspace
Separate source browser to find assets more quickly
Supports 4k, 8k and 360 degree video editing
Lots of built in effects
Suitable for both Mac and PC
Can generate a negative cut list for matching back to original negative material
Can be installed on many computers
Pro Tools-like interface for audio mixing
No compliance issues when editing for major network distribution
CONS
Hard for beginners to learn as it is said to be the least intuitive of the major editing programs
Only 24 tracks of video can be stored, which limits the number of angles available for multicam editing
Can only sync video and audio for single takes
Very expensive
The operating machine must has at least 250GB spare on the HDD for it to run to its full potential
Only supports standard broadcast resolutions and frame rates
At Epic Studios we use a combination of all three different types of editing software throughout our post-production phase depending on application in line with the distinct benefits between the different packages. For more information of what's on at Epic Studios, please visit our Events page.