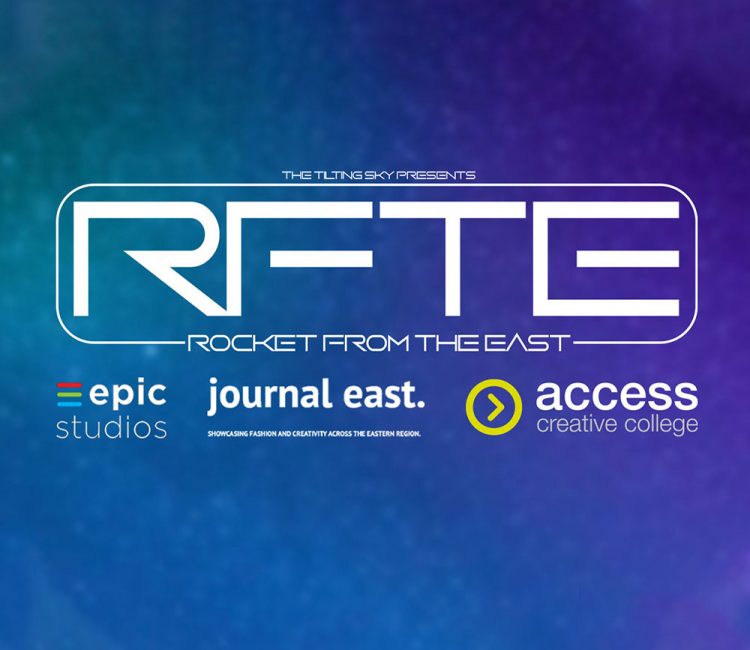 Events Blog
Rocket From The East 2019: Semi Finals
Rocket From The East – presented by The Tilting Sky – has been launching the profiles of Norfolk's musicians since 2012. The most recent instalment saw fourteen music acts contend across two nights of semi-final rounds at Epic Studios on 27 March and 3 April. From this eclectic pool of age and talent, only eight have progressed forward to 28 April's finale: Front Bangs, Pin Ups, Ben Denny Mo, Telling Truths, Like Optimists, Mengelmoes, Purple Doors and WRECK – whose semi-final performances will be covered below.
"It was a close thing," says Craig Hill, The Tilting Sky at the end of it all.  "Really close. Commiserations to those who didn't get through, but thanks again. Everyone was brilliant."
With it nearly being a month since the semi-finals rounds, these remaining acts have been busy rehearsing their original songs and signature performances for an epic battle of the bands.
Eight independent groups from Norfolk will contend for the recording of a single, its headlining launch show, and documented photo shoot with three-song sets.
Come down on the 28th of April for what promises to be a top-quality show, and what might just be the birth of something big. It's just £3 – supporting local, independent music couldn't be easier.
Tickets here: https://www.epic-tv.com/events/rocket-from-the-east-final/
A massive thank you and all writing credits to Monique Guz AKA MO WRITES for her kind words – please visit her fantastic blog or social media channels for more music news local to the region…
MO WRITES is a freelance writer based in Norwich – to read the full feature of all fourteen acts please visit her blog.
Author Website: https://omgpiano4.wixsite.com/monakeys
Blog: http://www.monabeewrites.wordpress.com
Social Media:
Instagram: @mona_keys
Facebook: https://www.facebook.com/Mo-Writes-2194912954095129
Twitter: @mowrites
For more information about upcoming shows at Epic Studios please follow the link: What's On