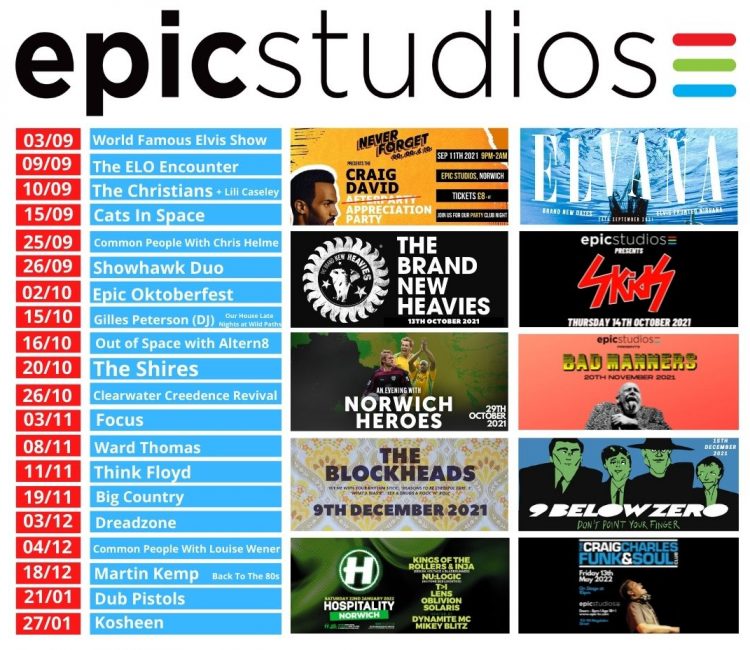 Events Blog
REOPENING FROM 19TH JULY 2021
With our first post restriction event fast approaching we wanted to take the time to update you all on what we will be doing to keep both you and our team safe after FREEDOM DAY. Whilst the Country is reopening, we are fully aware that the virus is far from gone and with numbers rising it is important that we all continue to take Coronavirus seriously.
⁃ Our air filtration system is clinically approved to remove pathogens. The system not only filters but fully replaces the air in our studios every ten minutes and will be functioning at full capacity throughout all of our events.
⁃ Perspex screens will be in place at our bar, box office and technical front of house to give both you and our team an additional level of protection.
⁃ Masks will not be compulsory but as per Government guidelines they are optional and will be made available to our team and our guests.
⁃ Hand sanitiser will be available throughout our venue.
⁃ Our team will continue to take weekly and pre-event Covid tests.
⁃ We will continue to keep everything clean and sanitised.
⁃ Our thermal imaging camera stationed at our Box Office is set to detect a temperature of 38c or over, we will continue to monitor the temperature of all people entering the venue. Anyone with a temperature of 38c or more will not be permitted to enter the venue and will be advised to refer for a Covid test.
We would like to thank our customers new and old for your support and hope that we will see you soon to enjoy some of the fantastic events we have lined up.