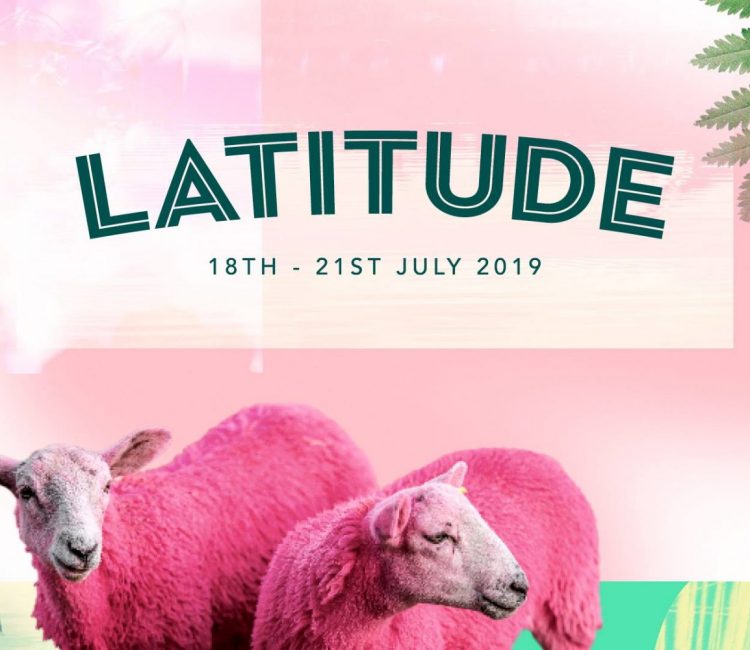 Events Blog
Festival Guide: Latitude Festival 2019
IT'S MORE THAN JUST A MUSIC FESTIVAL…

Latitude Festival will be running for its 13th year at Henham Park, Suffolk on the 18th of July to the 21st of July. The festival is known for its family-friendly vibe as well as having a large list of musicians, bands and artists on their bill. Music is not all that's on offer at Latitude as the festival also hosts shows involving art, theatre, comedy, cabaret, poetry, politics, dance, film and literature.
The Headliners
George Ezra
George Ezra will be returning to play at Latitude are 5 years with his first headline slot at the festival. His single 'Shotgun' was one of the biggest songs of 2018 which led him to win his first ever Brit Award for 'British Male Solo Artist' earlier this year.  His performances are said to be memorable, stunning and moving, so he's definitely not one to miss!
The Headliners
Stereophonics
Stereophonics are headlining on Saturday as a last-minute replacement for Snow Patrol. Snow Patrol had no choice but to pull out of the festival due to medical reasons in which they have apologised to all of their fans. Stereophonics have been making music for over 20 years; in this time they have released 10 studio albums and 6 of them have been UK number one albums. Their live shows have always been applauded and this will most likely be the case at Latitude this year. They have a large back catalogue of great music and it was said that after their recent show in Thetford Forest that the whole performance was clearly about the music and the talent of each member, which is what you want from a show.
The Headliners
Lana Del Rey
Finally, Latitude have Lana Del Rey closing the weekend on Sunday evening, who is no stranger to the festival after her performance, whilst she was a rising star, in the Word Arena back in 2012 just after the release of her album 'Born to Die'.
Since her first show at Latitude, Lana Del Rey has gone on to release another 3 studio albums, with a 4th in pipeline for this summer. Her incredible vocal ability comes to light when you watch her perform. It has been said that Lana Del Rey will leave the audience in awe craving for more.
Ones to Watch
Pale Waves
Pale Waves are an Indie-pop band with an organic sound that instantly makes you realise that they are going to make a big splash in the music industry. After signing a record deal with Dirty Hit in 2017, they went onto release their debut single 'There's a Honey'. In 2018, they won the NME Under the Radar Awards and later on in that year they released their first studio album titled 'My Mind Makes Noises'. Pale Waves have already played Glastonbury this year and are set to play Reading and Leeds, Latitude and Lollapalooza among many more, before they go out on their first UK headline tour. They are taking the music industry by storm at the minute and certainly ones to watch.
Ones to Watch
Harvey Causon
Bristol based Harvey Causon is songwriter/producer who combines electronica, R&B and his effortless vocals to create his exclusive sound. He has toured with the likes of Maribou State and Loyle Carner. Having been picked up by the BBC Introducing in the West as well as being played on BBC Radio 6 Music earlier this year, Harvey Causon is on the right track to making a substantial name for himself.
Ones to Watch
Khruangbin
Khruangbin are a trio from Texas whose sound has risen from global music influences whilst blending soul, dub and psychedelia. Early in their career, they had the opportunity to tour with Bonobo, and since then they have gone onto touring with the likes of Tycho and  Massive Attack as well as playing at festivals such as SXSW and Glastonbury. They are set to release a dub version of their second album 'Con Todo El Mundo' this July which is called 'Hasta el Cielo'. Khruangbin are truly unique, within their sound, style and stage presence cementing them as a Friday must-see at Latitude.
Artists Who Have Played, Or Are Set To Play, Epic Studios
Cavetown
Cavetown is a 20-year-old musician who started his journey through YouTube by vlogging and playing covers as well as originals. His music relays sounds of folk, alternative, indie and hip hop which have led him to create 6 albums. He has over 2 million monthly listeners on Spotify as well as over 900,000 subscribers on YouTube. As well as playing The Sunrise Arena at Latitude, Cavetown will be performing at Epic Studios on the 3rd of December 2019. Grab your tickets here.
Artists Who Have Played, Or Are Set To Play, Epic Studios
Let's Eat Grandma
Let's Eat Grandma are a local band from Norwich who have played at Epic Studios many times. Their music is a blend of experimental pop and psych-rock which all adds to their magnificent make-shift sound. Their first album release led them onto having completely sold out shows across the world.
Artists Who Have Played, Or Are Set To Play, Epic Studios
Girli
Girli is one of the most individual and unique artists in the pop world at the moment. She brings her own original sound and look to her music and performances.  Epic Studios welcomed Girli to our stage back in 2018 and this will be her second performance at Latitude Festival. Girli is going onto do great things in the music industry after releasing her first debut album in April 2019 which shows the progression of her music over the years and how credibility as an artist.
Artists Who Have Played, Or Are Set To Play, Epic Studios
Bug Teeth
Bug Teeth is a solo project based in Norwich. Her music is described as 'dreamy, ambient pop' as she takes her influences from 80s/90s shoegaze. Her live sets are simple but effective as she sings whilst playing guitar with backing tracks playing various pre-recorded drumbeats and synths. Back in February 2019, she played at Epic Studios supporting The Lost Levels.
For more information of what's on at Epic Studios, please visit our Events page.