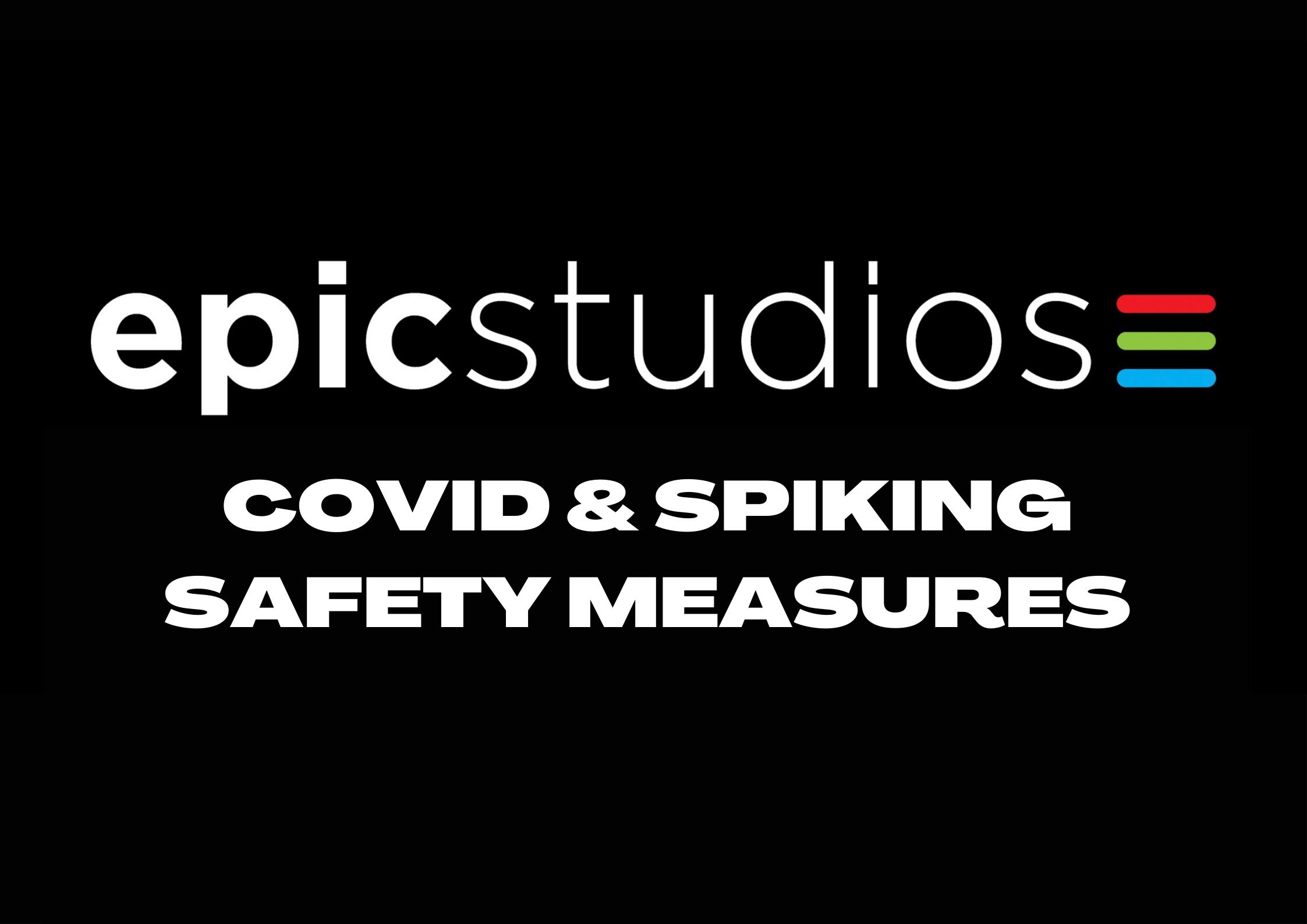 Events Blog
COVID & SPIKING SAFETY MEASURES
COVID ENTRY REQUIREMENTS
⁃ You do NOT need to bring proof of a Negative Lateral Flow or Covid Vaccine Passport – Unless the UK Government bring in Covid Vaccine Passports for Venues by Law.
⁃ Our air filtration system is clinically approved to remove pathogens. The system not only filters but fully replaces the air in our studios every ten minutes and will be functioning at full capacity throughout all of our events.
⁃ Perspex screens will be in place at our bar, box office and technical front of house to give both you and our team an additional level of protection.
⁃ Masks will not be compulsory but as per Government guidelines they are optional and will be made available to our team and our guests.
⁃ Hand sanitiser will be available throughout our venue.
⁃ Our team will continue to take weekly and pre-event Covid tests.
⁃ We will continue to keep everything clean and sanitised.
We would like to thank our customers new and old for your support and hope that we will see you soon to enjoy some of the fantastic events we have lined up.
SPIKING
We are aware of an increased concern in drink spiking taking place across the local area. We take this extremely seriously.
For your safety, we have introduced
StopTopps
at the bar which are designed to minimise the risk of an opportunist spiking your drink. Due to high demand of StopTopps from other venues, we have now got lids for our pint cups so drinks can still be covered, these will be placed at the bar and at Box Office. We are also searching customers as they enter the venue as well as metal detecting before customers enter the building. 
If you think your drink has been tampered with DO NOT DRINK IT and make a member of the team or security aware immediately.