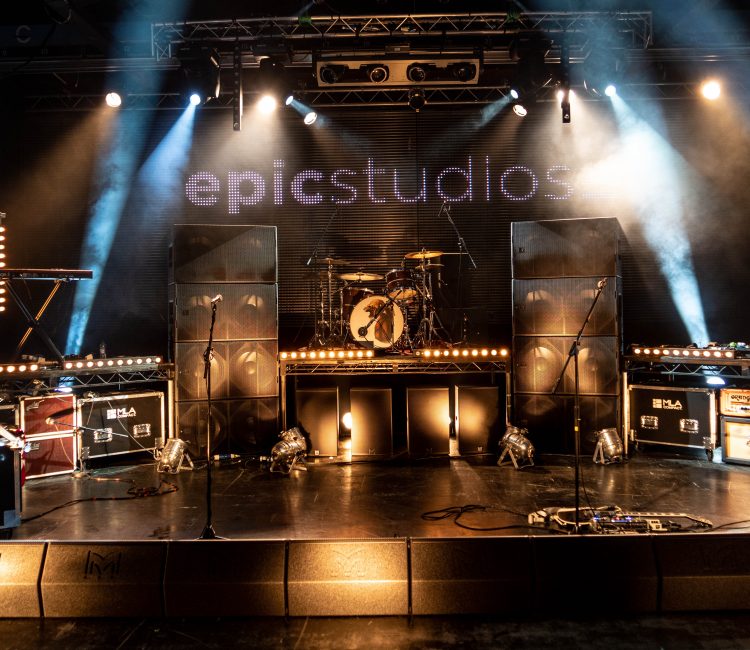 Events Blog
Epic Studios' Installation Of Martin Audio's MLA PA System
Murmurs of excitement over the course of the past year leading up to Epic Studios' installation of Martin Audio's MLA PA system reached their natural climax at their Norwich premises. The investment of over £250,000 in the revered sound system stencils the venue in amongst the elite, global clique of spaces with the capacity to claim this class of state-of-the-art audio technology. Martin Audio specialises in bespoke British sound engineering boasting an international reputation for supplying award-winning, industry-benchmark loudspeaker systems across the full spectrum of live sound and installation applications; offering unrivalled sound coverage, consistency and control through a combination of deftly-crafted acoustic designs and prediction & optimisation software of pin-point accuracy.

Included in the investment was Allen and Heath's snazzy, flagship dLive s7000 mixing board to maximise sound quality by giving incredible fidelity through the MLA rig. This offers a great deal of flexibility for the venue escalating audio performance of the system to dizzying levels.<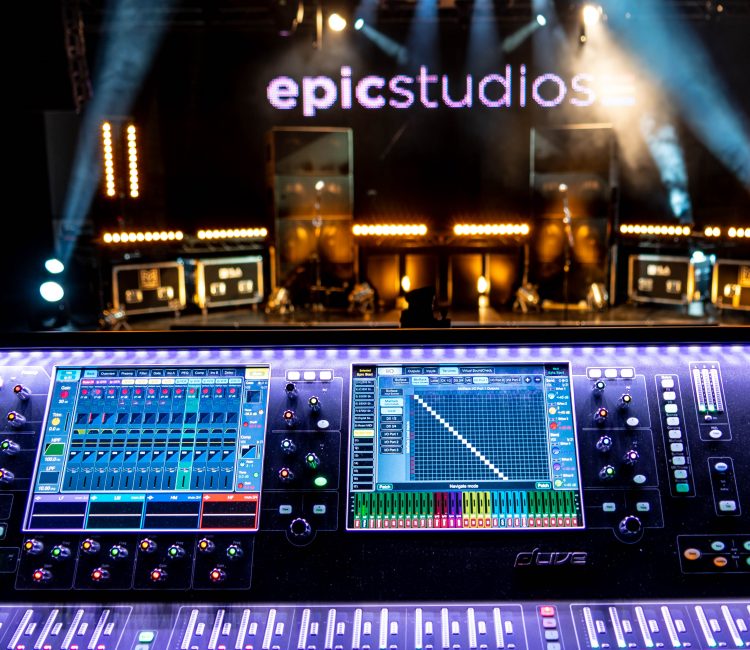 Epic Studios' installation of the globally-acclaimed PA system follows a push by management to establish the venue as the best, most technologically-advanced in East Anglia. The initiative – which began last year with an additional previous quarter million-pound investment in lighting and effects apparatus – is part of a drive to instil Epic Studios as a top-tier small arena to take its rightful place on the national stage. Further efforts include road-mapping plans to increase capacity towards a full-scale 3000-strong audience area. Such activities are all aimed at fulfilling the venue's vision of pioneering spotless, emphatic acoustics and dazzling optical displays lifting the local music scene into the Golden Age of 21st century audio-visual spectacle whilst championing greater exposure for local talent.
The ethos of Martin Audio's research & development is a commitment to quality ensuring any application offers ultimate performance with distinguished sound characteristics being inherent to the acoustic design rather than dependent on any subsequent electronic correction. The Multi-cellular Loudspeaker Array, or 'MLA' as it's commonly abbreviated, is the flagship technology of the celebrated audio experts having revolutionised sonic performance amongst high-end loudspeaker systems in their category, full technical specifications are available here. Key benefits include:
Sound Performance
A crisp, flawless sound affirms MLA as the industry benchmark of audio technology. The challenge of a professional PA/loudspeaker system is to create as neutral a frequency response as possible to result in a 'flat' sonic signature to uniformly preserve the loudness of musical elements without over or underemphasising any frequency band. Essentially, this allows music to be enjoyed as true to the original recording as possible since there is little-to-no forced changes to its reproduction. In the case of live music this allows a meticulous authenticity using pure, untainted acoustics as a foundation and minutely adjusting equaliser (EQ) levels to enable a personalised frequency response unique to the artist's own specific sound.
Noise Pollution Reduction
MLA software enables precise venue mapping and sound containment. Fine control of how each component of the MLA covers its designated audio area allows the highest sound levels to be experienced by the audience without exceeding noise pollution levels beyond the perimeter. Intelligent software controls each array to project sound directly at the audience and then cuts it off sharply just beyond the noise perimeter, allowing a dramatic reduction in noise pollution. This means artists can play considerably louder than ever before without a reduction in sound quality or breaching noise pollution regulations. The technology effectively allows an invisible line to be drawn around a site outside of which sound tapers off so quickly and sharply that it would be inaudible.
The system allows quick, optimised setup arrangements for any venue layout whilst still allowing complete control over equaliser (EQ) settings for fine-tuning, significantly reducing the time and complexity with installation and sound checking. Unique optimisation software enables production companies to plan and visualise coverage and then achieve exact results from switch on regardless of the acoustic properties of the venue and without the requirement to fine tune upon installation.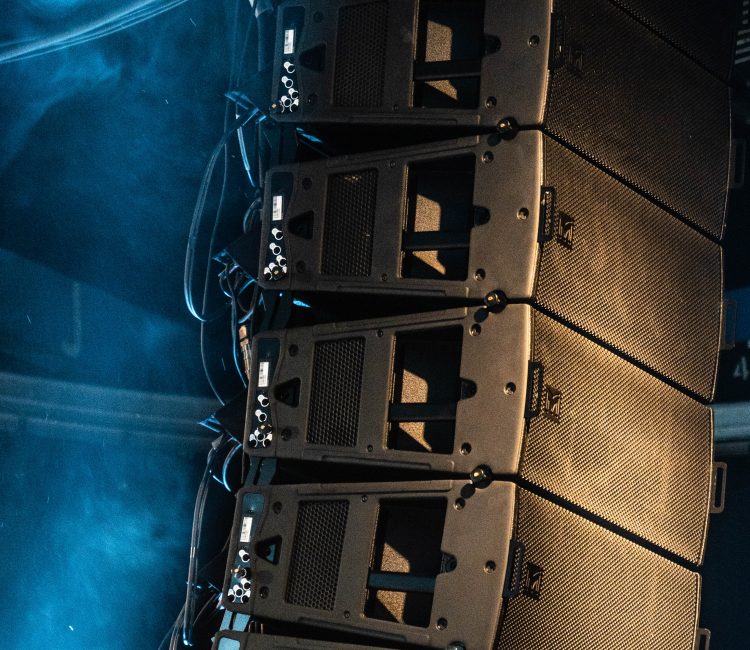 Sound Reach
The MLA affords exceptional blanket sound quality across the entirety of an audience space through exact sound-mapping and coverage. Autonomous software specifies exactly what sound settings are required at multiple locations within the sound area (such as the front rows, the mix position, the rear seats etc.) and then uses this information to automatically control the array to produce this result. Hence MLA technology allows the audience to be united as the same sound quality and volume is achieved throughout the defined area, from front-to-back and side-to-side. In short, the PA sounds identical at the back of the room than as if you are standing directly in front of the speaker cabinets.
The vision behind the ground-breaking MLA system is to allow artists to play to larger audiences without any detriment to sound quality being evident anywhere within the arena. From a sound engineer's perspective, the MLA offers the benefits of extreme coherence and responsiveness from a mixing standpoint – minute fader or EQ adjustments will be extremely noticeable.
The MLA celebrates proven success across a diverse belt of prestigious installations with a client base ranging from Glastonbury, Hyde Park and Alexandra Palace and has won various industry awards for performance and innovation, including: PLASA Gold Award for Innovation; MusikMesse International Press Award and Parnell: Indispensable Technology Award.
"Over my years in business, I've always strived to offer the best possible service to my customers and partners. In the same stead, at Epic Studios we are now following through ambitions of increasing capacity and installing state-of-the-art facilities to cement our reputation as a world-class small arena and the best in East Anglia, offering the ultimate experience for both the audience and performing artists alike."
– Jonathan Thursby, owner – Epic Studios
Installation of an MLA system at Epic Studios affirms the venue as in league with very few others with the ability to offer state-of-the-art, revolutionary sound performance at unprecedented levels of volume with no detriment to quality and the added benefit of minimum disruption to the local neighbourhood. Epic Studios looks forward to welcoming acts in joining us to enjoy the unrivalled sonic experience allowed by this exclusive, avant-garde sound system for events such as for the screening of trademark show 'That Music Thing' (TMT).
For information about what's on at Epic Studios please visit our What's On page.
+

What's On